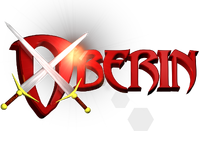 Welcome to OberinWiki, where everyone can write the ultimate Oberin guide.
OberinWiki, started on October 23, 2005, currently has 1,363 articles.
This web site is devoted to the Macintosh-only MMORPG called Oberin. If you use a Macintosh, but do not play Oberin yet, go visit their official site at http://oberin.com/ to download the game, create a character, and start playing.
Our goal on this wiki is to collect all information about this wonderful game. Anything ranging from graphics to crafting needs to be covered. User pages are also very welcome. Everyone, including you, can help. We understand that most Oberin users do not know the ways of wiki, so we have help available. Each wiki page has an "edit this page" tab, feel free to click it and correct, improve, update, or add to the page. More...
---
---