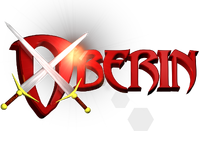 Oberin is both the name of a MMORPG for Macintosh and the fantasy world in which it takes place. Wield a sword, bow, or other weapon, or take advantage of magic spells and potions. Go on adventures with other Oberin players.
Oberin has its own web page located at http://www.oberin.com/. There you can find the download, Terms of Service, news, forums, almost everything you need to get started. As of 2019, however, the forums remain in a state of disuse, and so the most current source of information would be the official Oberin Discord server. If you are a new player, you will start by using the Oberin Character Creator included in the download to make your first character. It will appear as (demo), when you log in, until a Game Master activates the name of your choice.
Oberin is free to play and runs natively in Mac OS X up to Snow Leopard (we can help you emulate it in more recent machines or other systems, while our development team comes up with a new version of the code). The developers are not currently taking donations (they had to at one time when the server totally died), but the game does require an Internet connection of at least 56K, preferably broadband.
The game is currently in Open Beta Build 44.1. It is Copyright 2005 under Glenn Seemann and David Bourg. The developers note that "the game does have bugs and parts are not complete". You have been warned. Many Oberin users have not had any serious or minor problems with Oberin affecting their computer itself, the only known bugs are in the game and do not affect your computer in any way.
Though the OberinWiki might be an interesting experiment, it does not replace the lively interaction of the Oberin community. To discuss the game, visit the official Oberin forums. There you can also see how to join us on Discord, Facebook, and other social platforms.
Community content is available under
CC-BY-SA
unless otherwise noted.